Mudslide, anyone?
By Linde
Jul 3, 2006, 13:56

---
We have traveled many times to the beautiful island of St. Croix, but this time, in addition to enjoying the sun and the sand, we decided that we had a mission: TO FIND THE BEST MUDSLIDE ON THE ISLAND!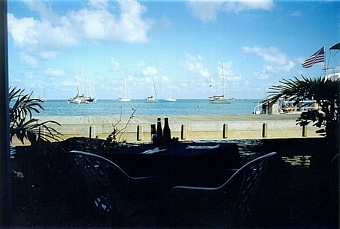 Mudslides with a view of Christiansted harbor
Tough assignment, but someone had to do it! After visiting many establishments noted for their tropical drinks, our unanimous vote goes to RumRunners Restaurant on the waterfront in Christiansted. Try one sometime when you are enjoying a beautiful walk on the new boardwalk! Good place for a casual meal as well, or as a pick-me-up after all that shopping.